World Class Fire Fighting Equipment Manufacturer
Delta Fire manufacture and supply Fire Fighting Equipment to over 50 countries around the world with many prestigious global customers such as Shell, BP, Conoco Phillips, Total, AMEC, Chevron, Bectel, RelianceIndustries, ADNOC (Abu Dhabi National Oil Company), Maersk, UK Ministry Of Defence and BAA to name a few.
Delta Fire are a key supplier to UK Fire & Rescue Services, Major Airports, Petrochemical Installations, On-Shore & Off-Shore Marine Industries, Major Water / Utility Companies and many more Major Industrial Sectors. 
Dynamic and client orientated, Delta Fire are able to react quickly to clients needs and requirements.
Many years of design and development by Delta's industry experts has resulted in a range of fire fighting equipment at the forefront of the fire industry, used , trusted and recommended by professional firefighters.
Delta Fire have been responsible for many innovations in fire suppression over the years but are probably best known for their market leading range of Fire Nozzles which are now in service with more than 60% of Fire and Rescue Services.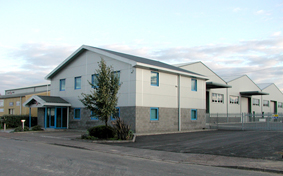 Products
Our product range is very wide and includes Fire Hose, Fire Fittings, Foam Equipment, Foam Systems, Fire Hydrant Valves, Fire Monitors, Water Delivery Equipment, Dry Risers, Hose Reels, Fire Fighting Foam and much more.
Delta are a leading independent Foam Test House.
History
We have been trading since the 1980′s and since then we have grown steadily. We have expanded from the UK to Europe and now Worldwide. With the technology and design behind our products we have broken into a wide range of markets from Local Fire Brigades, Airports, to the Marine and Petrochemical industries. We have developed and manufactured a wide spectrum of fire fighting equipment over the years, which has helped keep Delta Fire a leading force in worldwide fire fighting.
To accommodate Delta's continuing growth a new ultra modern manufacturing plant is currently under construction adjacent to their existing facility in Norfolk, UK. This will house a complete new suite of state-of-the-art CNC machinery and allow for an increase in production of key products.
Quality
We are an accredited company which holds a current ISO 9001 certificate. All products and manufacturing are tested and inspected to ensure a high standard, consistent quality and performance. Many of our products are Lloyds Registered and M.E.D. approved for marine use.
Contact Information
Delta Fire Limited
Wendover Road
Rackheath Industrial Estate
Norwich  Norfolk  NR13 6LH
United Kingdom
Tel:  +44 1603 735000
Fax: +44 1603 735009
E-Mail Export@deltafire.co.uk